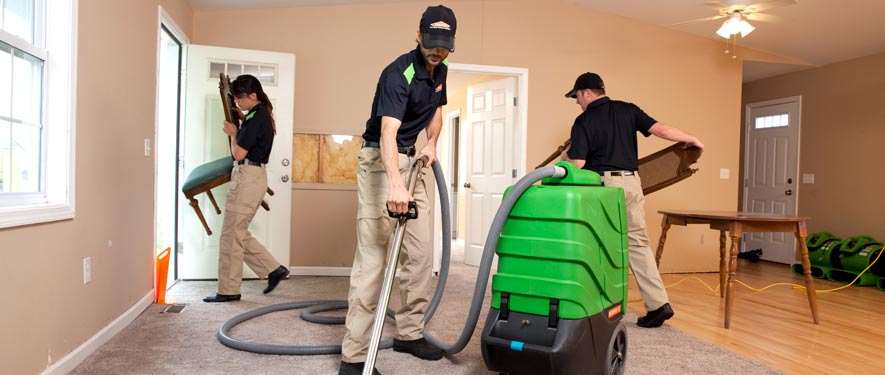 Residential Cleaning Services
As specialists in the restoration industry with a positive reputation throughout the Greater Nutley area, we know how every cleaning situation can vary. Our team excels in the cleaning of many types of effects from soot and smoke residues to sewage and mold growth. Our experience with these scenarios helps us to determine the best approach and products to use, such as dry or wet cleaning methods for soot/smoke and plant-based antimicrobial and disinfection products for biohazards or mold cleanup.
In addition to the cleanup that your home might require after a disaster, our professionals can also offer a restorative approach for those looking to improve the aesthetic appeal of a residence. From our hot water extraction for carpets and dry cleaning for furniture and fabrics, we can improve the look and feel of many areas of your home. We also have effective solutions for odor and stain removal. No matter what obstacles your property faces in looking its best, our SERVPRO professionals can help.
Need Cleaning Services?
Call Us Today – (973) 662-0062
Residential Cleaning Services include:
The SERVPRO carpet and upholstery cleaning service will not only get out the dirt you see, but will also remove the unwanted dust you don't. A professionally cleaned carpet and furniture may make all the difference in brightening up a room and freshening up your home.
We all have tasks around the house that don't make it to the top of our priority list. Properly maintaining your home's air ducts should not be one of them. Regular duct cleaning can increase your home's heating and cooling efficiency and improve the quality of the air you and your family breathe.
Your basic cleaning service is not going to have the expertise to effectively deodorize your home. Take advantage of SERVPRO's residential cleaning services to remove unwanted odors.
Our experts are ready to assist in the clean up of sewage and other biohazard materials and provide deep cleaning services for your home. Find out more about our franchise professionals.