Why is Dry Ice Blasting Used in Fire Damage Restoration for Nutley Residents?
8/23/2021 (Permalink)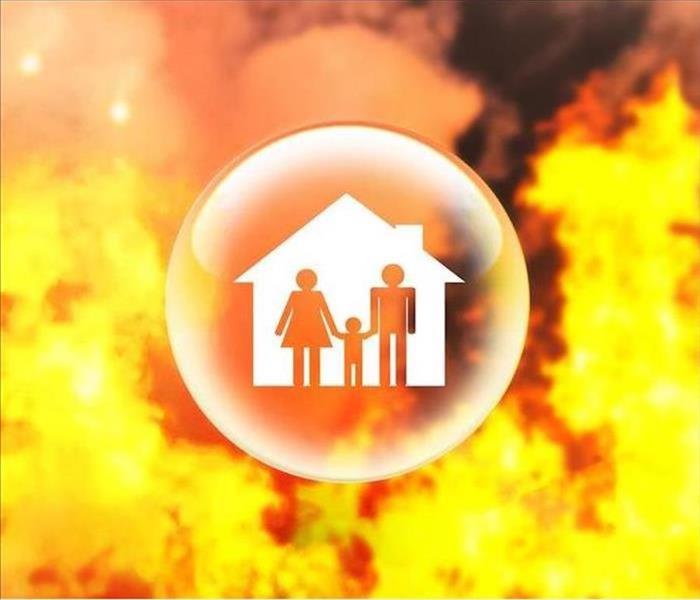 SERVPRO fire and smoke damage restoration services are second to none. Call now for fast and immediate service.
SERVPRO Uses State of the Art Fire Restoration Equipment to Restore Nutley Homes
The smoke that fire releases can be lethal if inhaled or ingested. While many of the more severe toxins released in smoke, such as monoxide, generally pass from property within an hour, there is often a large amount of unpleasant, odorous chemicals left behind after a property fire. These chemicals travel through the home in smoke but can bond with cooler surfaces leading to soiling on ceilings, walls, windows, and furniture. We can help with:
Fire damage restoration
Fire damaged homes
Enlisting a professional for fire damage restoration in your Nutley home ensures that it returns to a safe, hospitable environment. One of the dangers in fire restoration is applying too much aggressive action to stubborn stains and inadvertently causing damage to some of your more precious or valuable belongings and furniture. SERVPRO technicians fully understand how different materials respond to cleaning actions and can reduce damages by using advanced smoke removal equipment like dry ice machines.
Dry ice blasting uses tiny pellets of dry ice (CO2) fired at high pressure directly onto the surface being cleaned. The pellets freeze and crack potential residues or soiling.
Surfaces are not damaged when using dry ice machines, making them ideal for use on plastics, woods, and metals in the home.
Modern advances in dry ice blasting have reduced operating expenses, making them more viable in residential fire restoration.
No further water is introduced into the structure during the process.
To return your belongings to their preloss condition, contact SERVPRO of Nutley / Bloomfield for fire damage restoration at (973) 662-0062.