How Challenging Is Fire Restoration in a Nutley Office?
6/16/2021 (Permalink)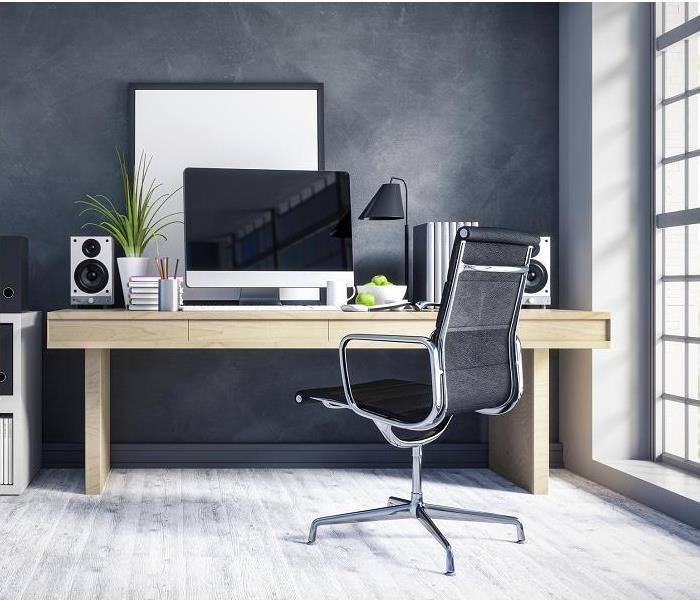 Office fires can damage electronics as well as the structure. SERVPRO's team are trained for safe restoration.
SERVPRO Takes Care of Any Hazardous Tasks during Fire Damage Restoration in Nutley Offices
A fire in an office setting creates many unique problems, including releasing dangerous substances when electronics or other gadgets combust. Fire restoration efforts must take care of the physical damages and minimize hazardous exposure for the occupants or the work crews handling the restoration.
Addressing safety issues before embarking on fire restoration in your Nutley office is essential. A simple walk-through at the loss site can help reveal what issues need addressing before they cause any adverse effects. Before the primary restoration team starts working, our SERVPRO crew chiefs carry out such inspections. The walk-through reveals electrical hazards from frayed wires or chemical residues and even firefighting chemicals. It is such issues that readily cause bodily harm if improperly handled.
Inspection of fire loss sites is necessary under different scenarios, including:
Water & fire damage restorations
Commercial fire clean up
Smoke remediation
The level of difficulty in resolving fire damage might vary depending on what the inspection reveals. For instance, if electrical systems are affected, it is essential to strip all the cables down and clean electrical outlets before resuming normal office operations. Our SERVPRO technicians take various precautions, including using circuit testers to check whether wires are powered and using safety equipment such as heavy-duty gloves and rubber boots when performing the teardown.
Proper cleanup and disposal of wastes are also necessary steps. Our SERVPRO crews bring different trash receptacles to the loss site, including trash bags and wheeled cans, making it easier to separate various wastes. Dumpsters can be ordered and filled with large volumes of charred building materials and contents.
SERVPRO of Nutley / Bloomfield handles cleanup and all other necessary actions during fire restoration. Call us at (973) 662-0062 when you need assistance. We're Faster To Any Size Disaster.